The coin which never stops to spin
Portal to the other realm
Geometry of prediction
Meaningless chart-graphs
Abandoned Office
'Divine Interventions <–> Force Majeure' is an ongoing series of works exploring the idea of economic shamanism and how the business of future forecasting evolved from esoteric and ritualistic believes into a corporate industry.
'Divine Interventions <–> Force Majeure' combines well-known economic symbols, forgotten currencies with instruments to predict the future. They all meet together in a dreamlike, ultramarine, office-interior referring to corporate aesthetics of financial institutions and the history of the value drop of the blue pigment (from very precious and rare to blue-collar emblem). The starting point for the work is a question on how do we fabricate the value.
Listen to episode of 'Signals' to find out more about the work (from 3:40 – 50:00 min)
Hosted by Bitsy Knox, at Cashmere Radio as part of 30 years of Goldrausch.
Curated by Surya Gied and Hannah Kruse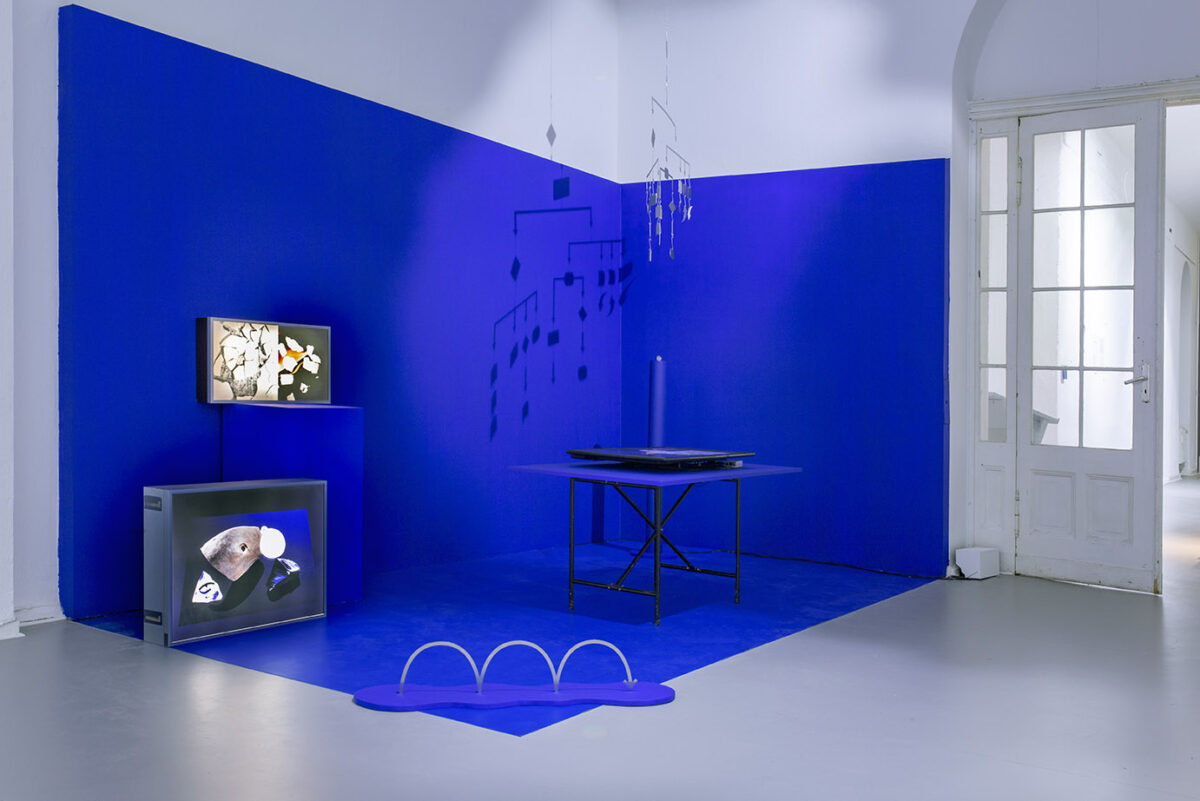 Installation view, Kunsthaus Kreuzberg Bethanien, Berlin, 2020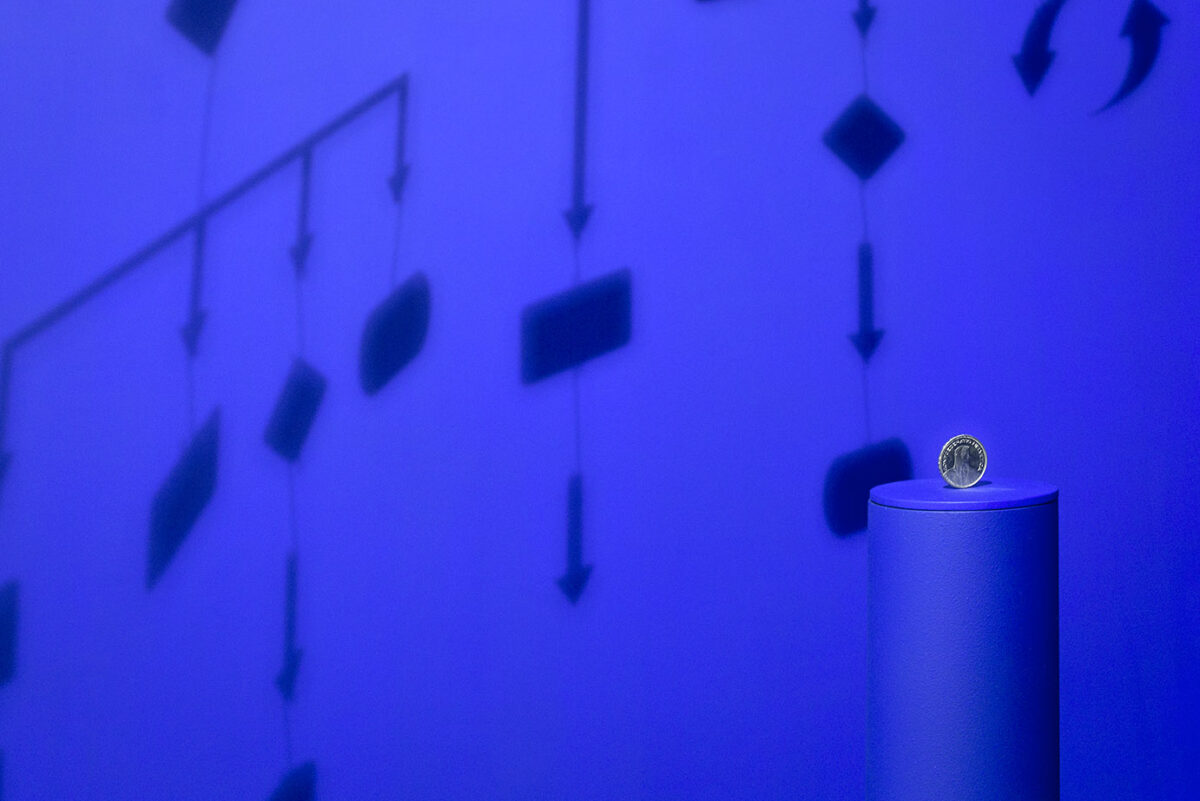 Installation detail, Kunsthaus Kreuzberg Bethanien, Berlin, 2020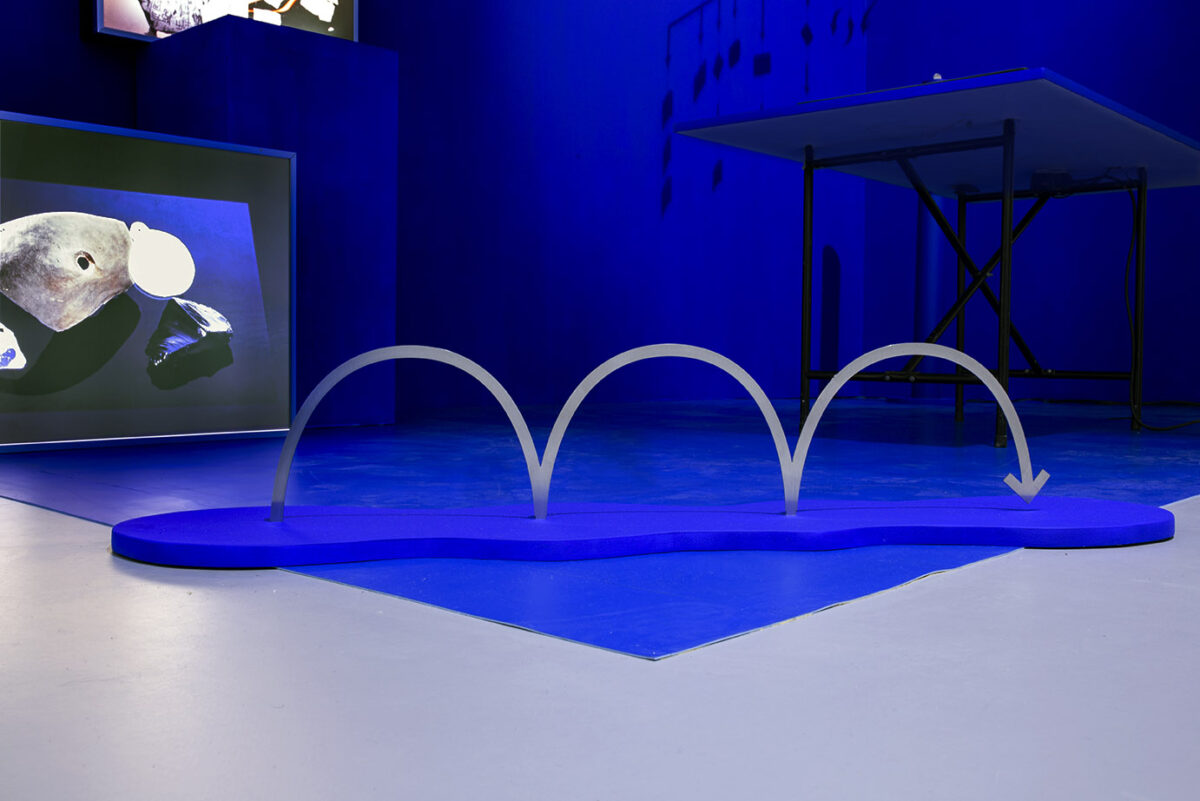 Installation detail, Kunsthaus Kreuzberg Bethanien, Berlin, 2020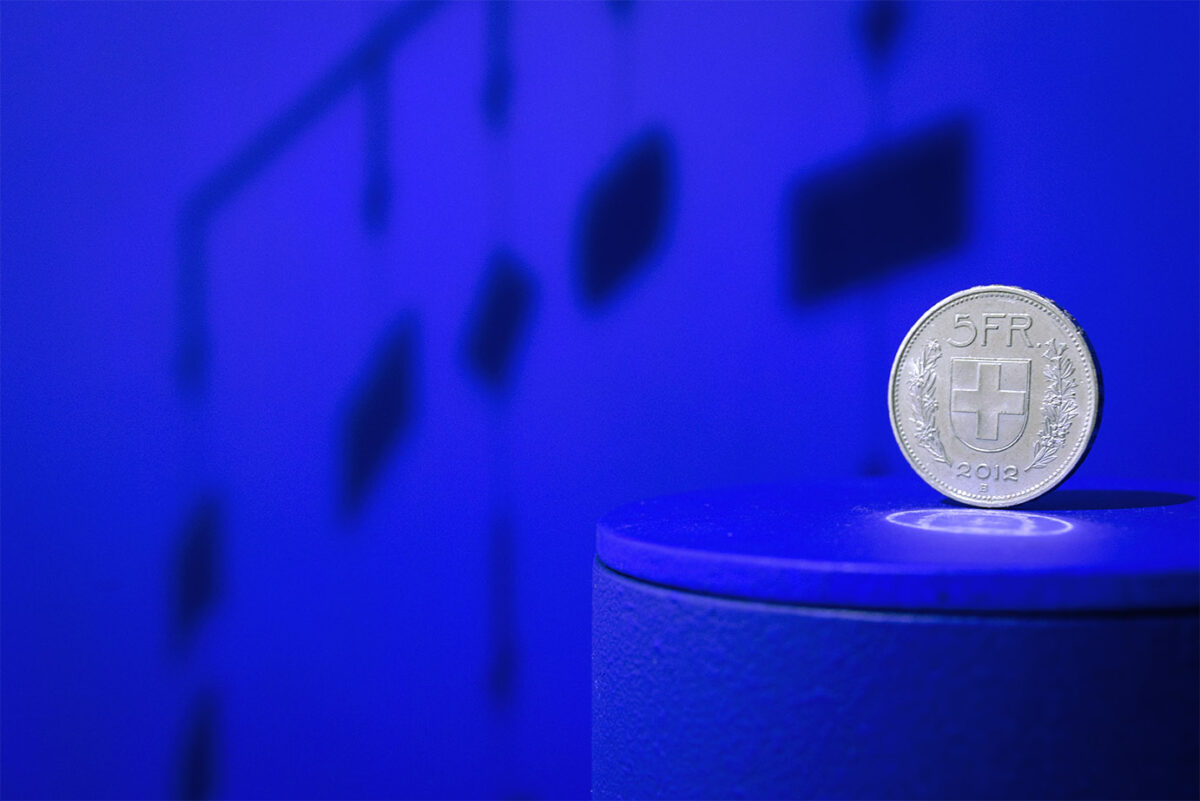 Installation detail, Kunsthaus Kreuzberg Bethanien, Berlin, 2020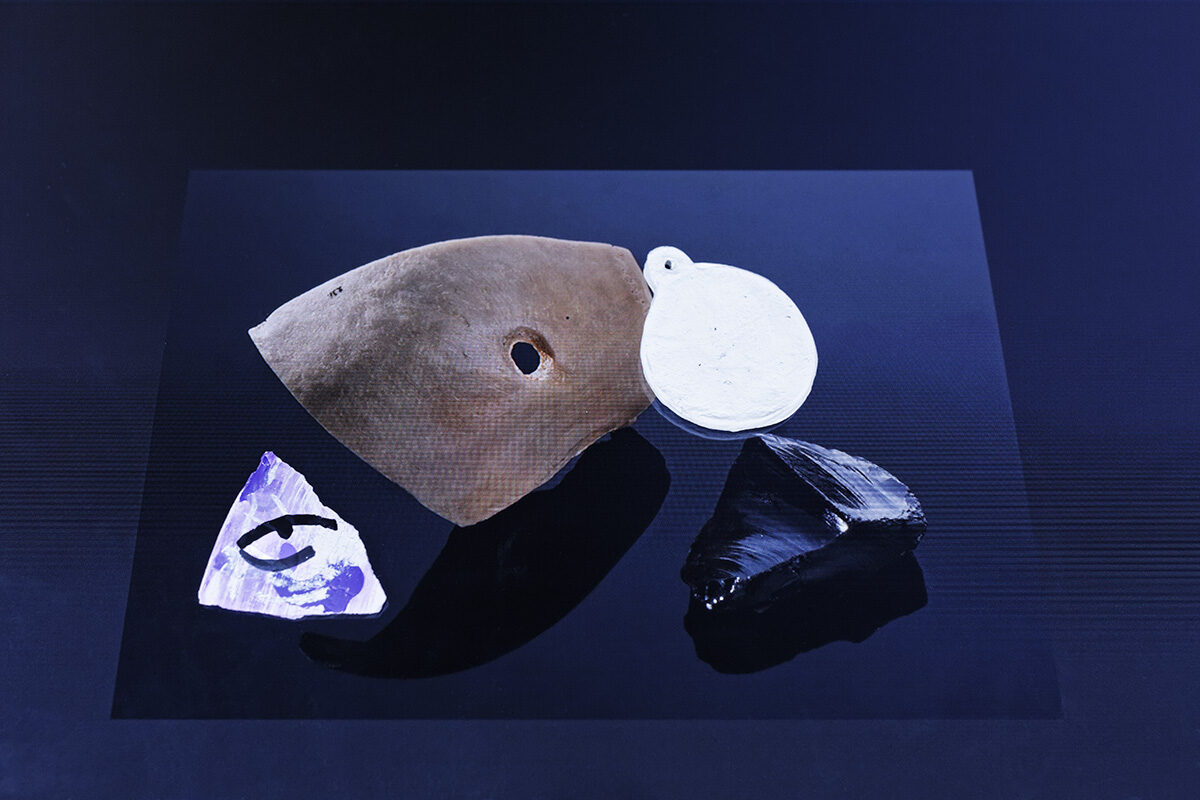 'Obsidian', digital print, light-box ,2020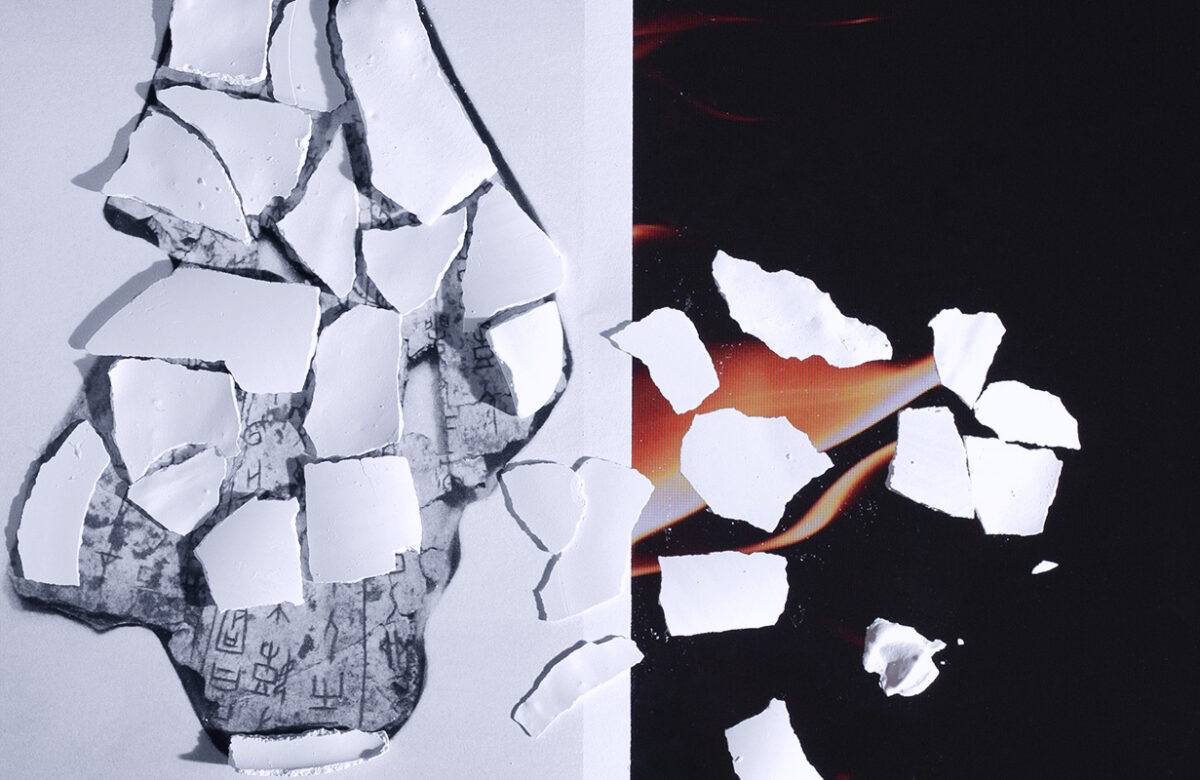 'Oracle Bone', digital print, light-box, 2020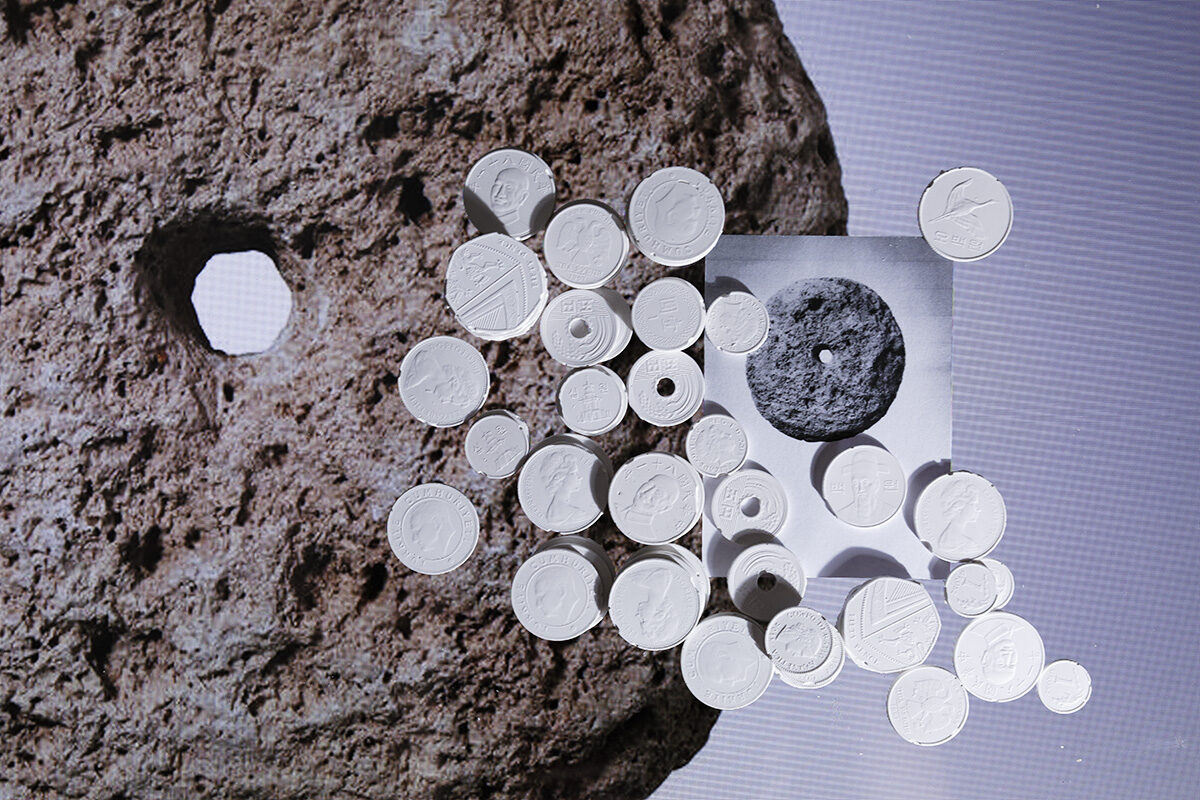 'Rai Stone' 2020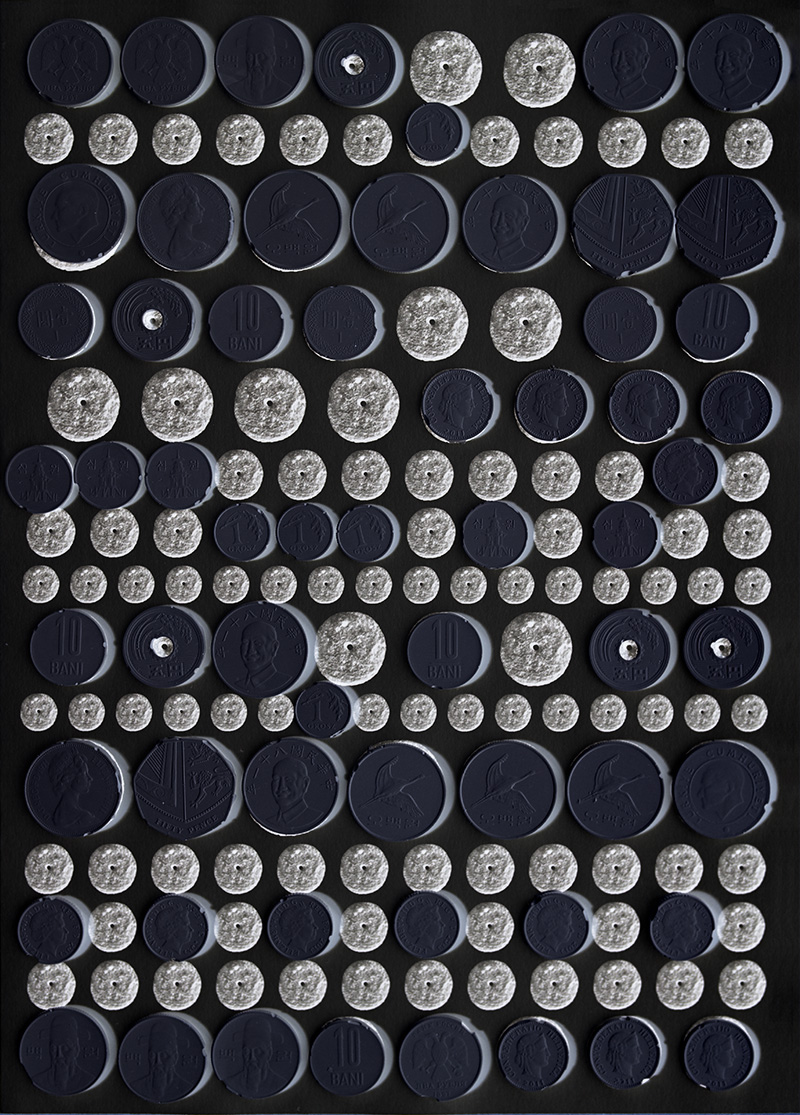 'Porcelain Coins' 2020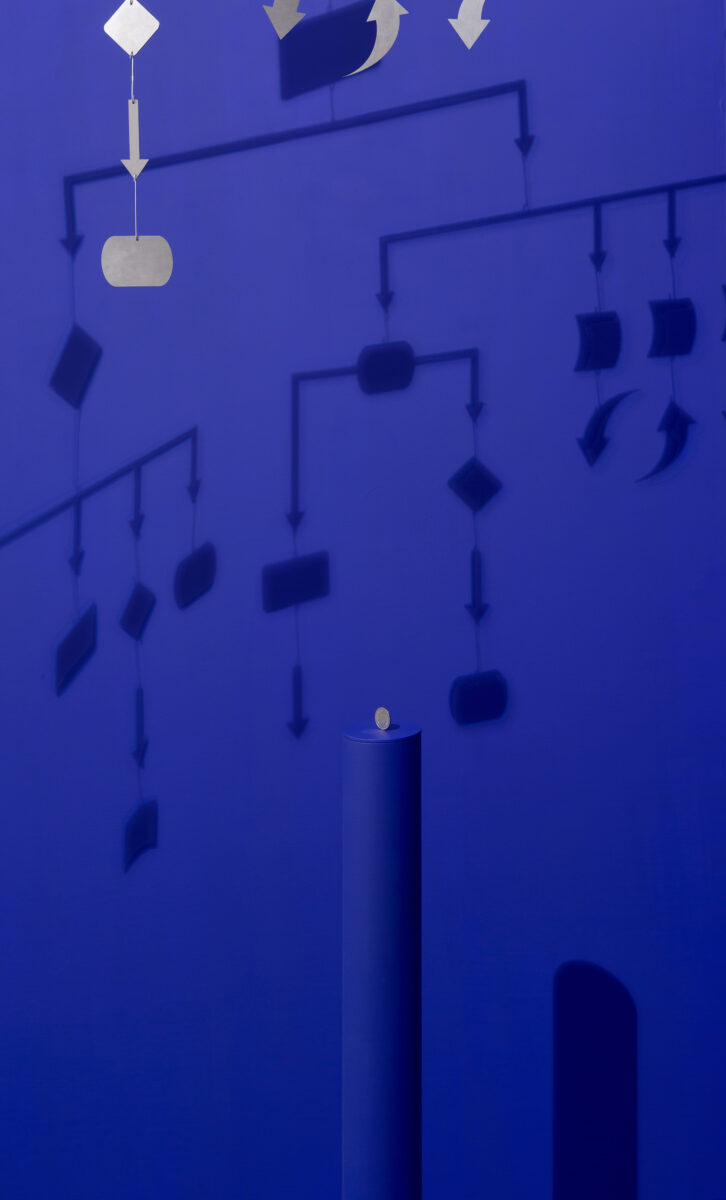 Installation detail, Kunsthaus Kreuzberg Bethanien, Berlin, 2020 photo: Erik Tschernow