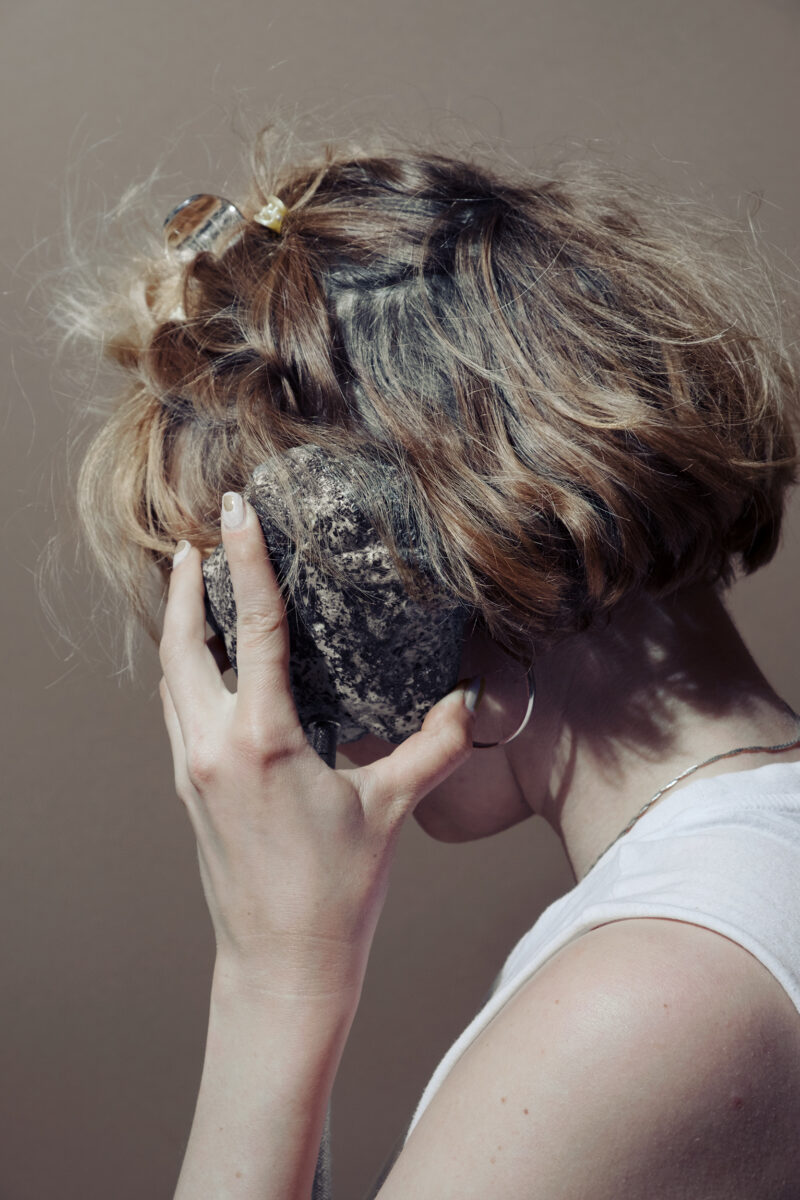 In this installation stones have voices and tell stories about what humans can't perceive. They talk about the omnipresent fungi network, growth of plants and the language of trees. Only by direct skin contact visitors are able to hear the individual sound pieces. The sound consists of three stories told by stones, describing invisible for us, fungi networks or 'inaudible' dialogues between trees. By holding the stone close to the ear, an intimate and emphatic moment triggers the awareness of the other species' significance and agency.
The ceramic-stones are inspired by a poem 'Conversation with Stone' by Wislawa Szymborska, which is about impossibility of knowing and fully comprehending nature. The poem is written in a form of a dialogue in with a stone. The speaker wants to enter the stone in order to understand it, but the stone refuses and for what we learn at the end, it doesn't even have the doors.
The rocks suspended from the ceiling produce gentle mist, of synthetic reproduction of smells like cut grass, decaying wood or landscape after the storm, whereas ceramic islands contain olfactory information possible to decode only by insects.
The installation inverts the human-based order and invites the visitors to heighten their awareness and try to imagine how to speak the non-human language. The work is a trigger for discussion about human relation to the other species. Our idea is to raise awareness of an existing non-human language whispered in nature and being threatened to be silenced trough the destruction of the ecosystem earth. We want to questions our role in ecosystem and encourage a shift from 'dominant and ignorant' to 'care-taking and empathetic'. 
The 'Humming Stones' was presented in 2021 as part of the Grünes Labor and State Garden Biennial in Weimar.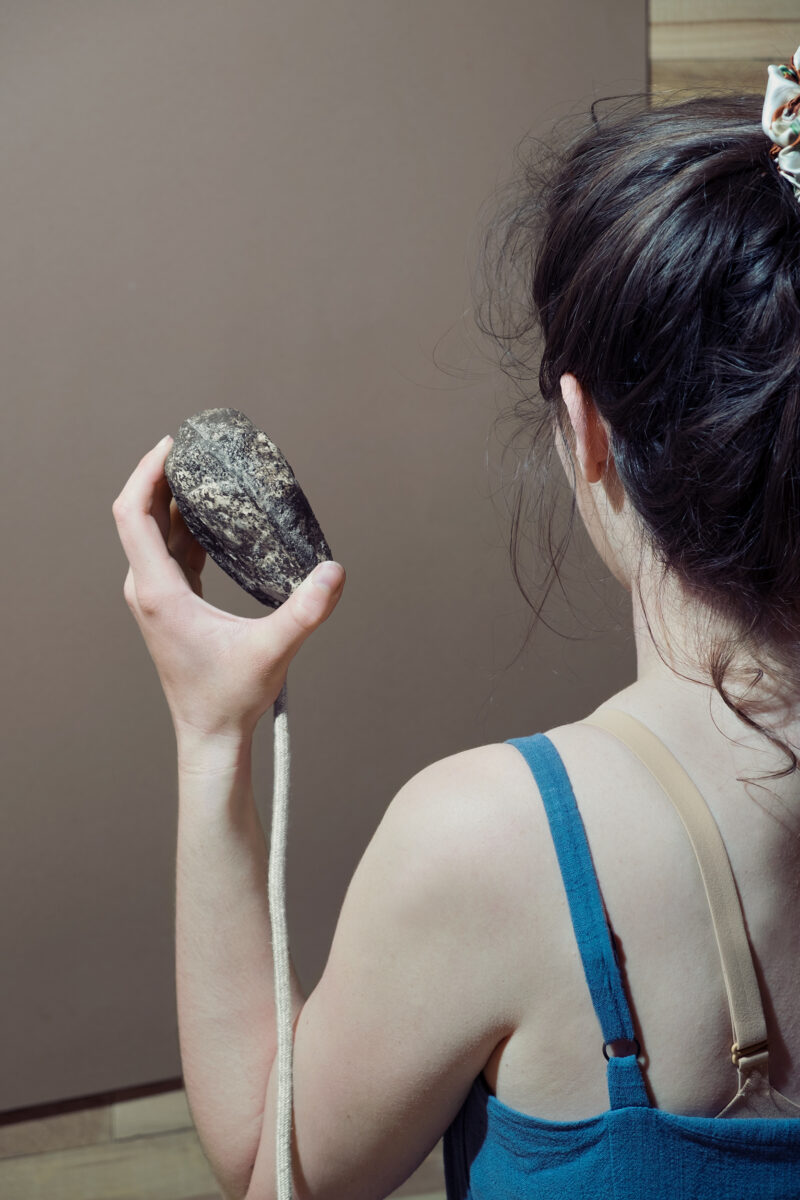 Humming Stones, 2021, ceramic stone-speakers, clay, exciters, 3 channel-audio, documentation image, Klassik Stiftung, Weimar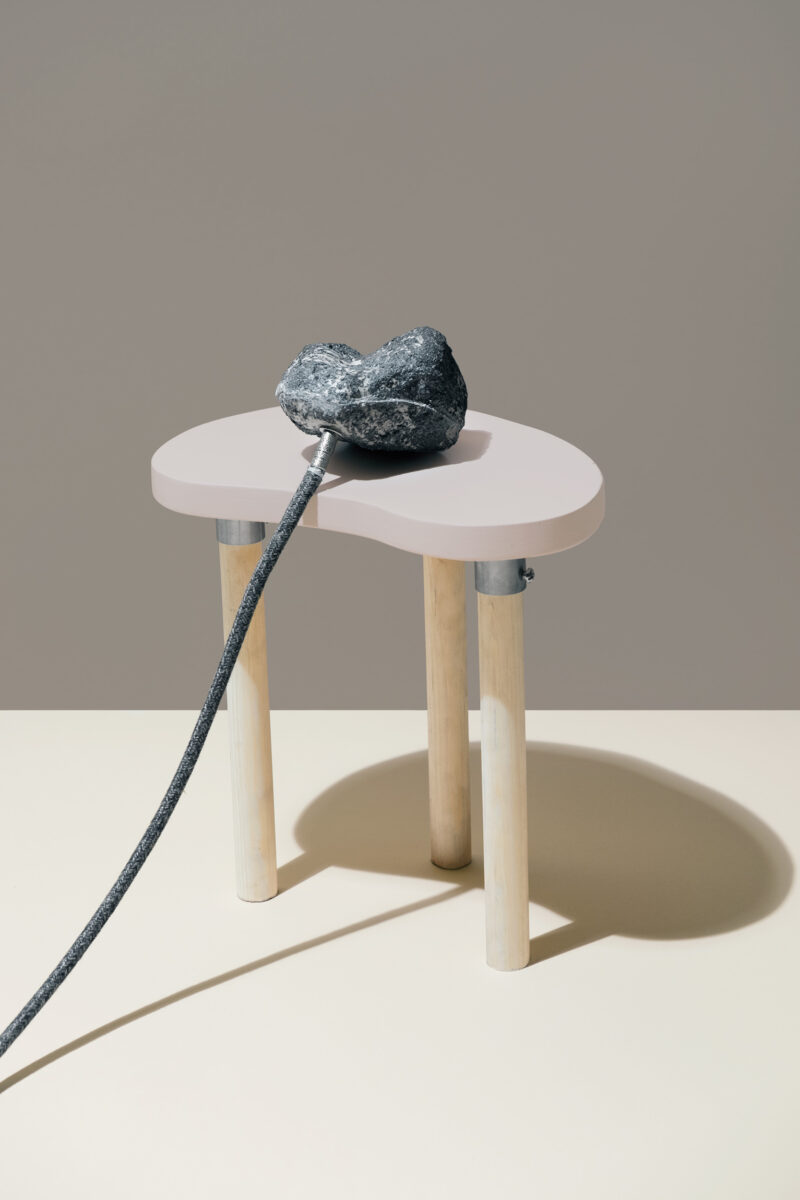 Humming Stones, 2021, ceramic stone-speakers, clay, exciters, 3 channel-audio, detail, Klassik Stiftung, Weimar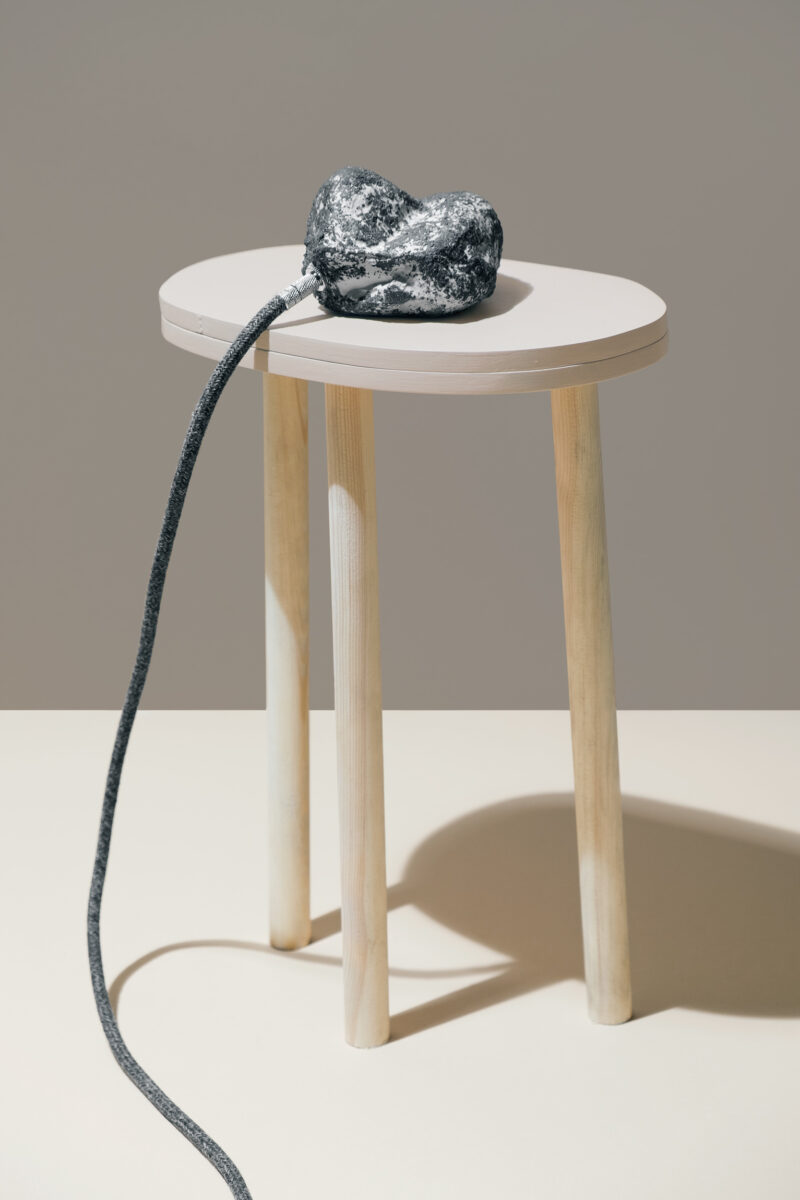 Humming Stones, 2021, ceramic stone-speakers, clay, exciters, 3 channel-audio, detail, Klassik Stiftung, Weimar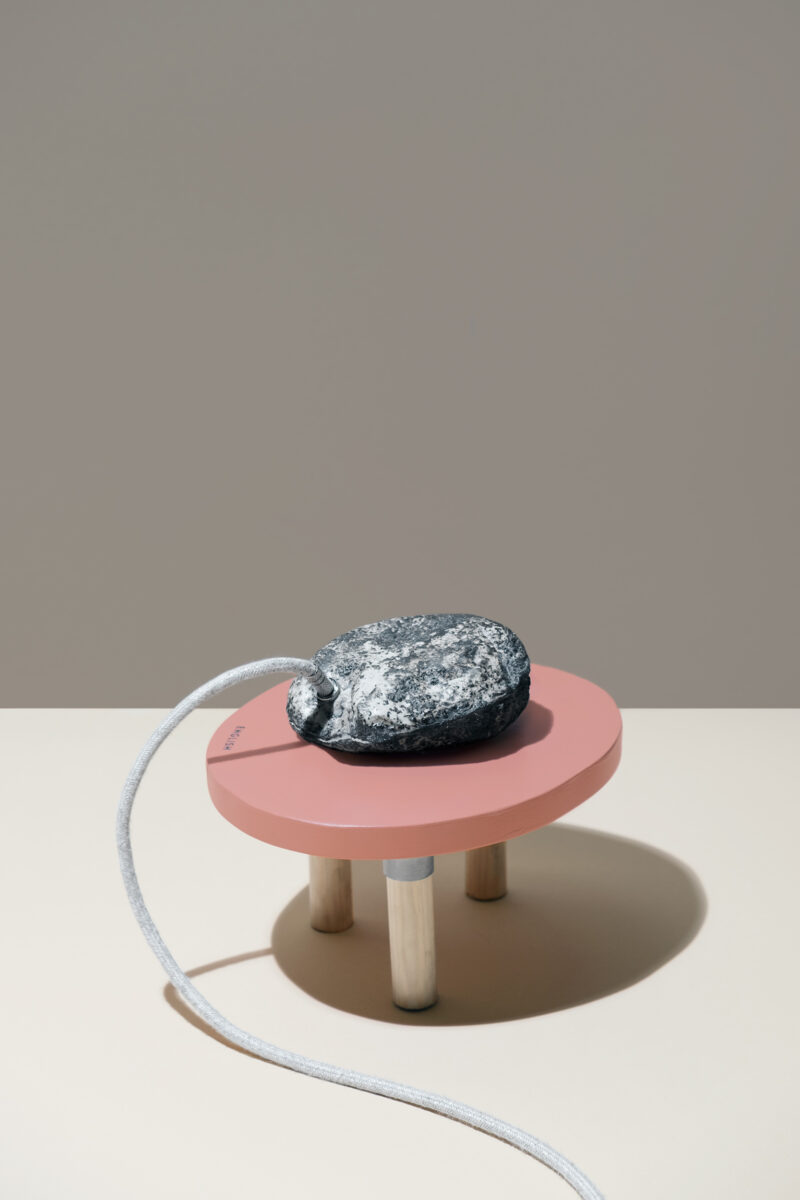 Humming Stones, 2021, ceramic stone-speakers, clay, exciters, 3 channel-audio, detail, Klassik Stiftung, Weimar
Humming Stones, 2021, ceramic stone-speakers, clay, exciters, 3 channel-audio, exhibition view, Klassik Stiftung, Weimar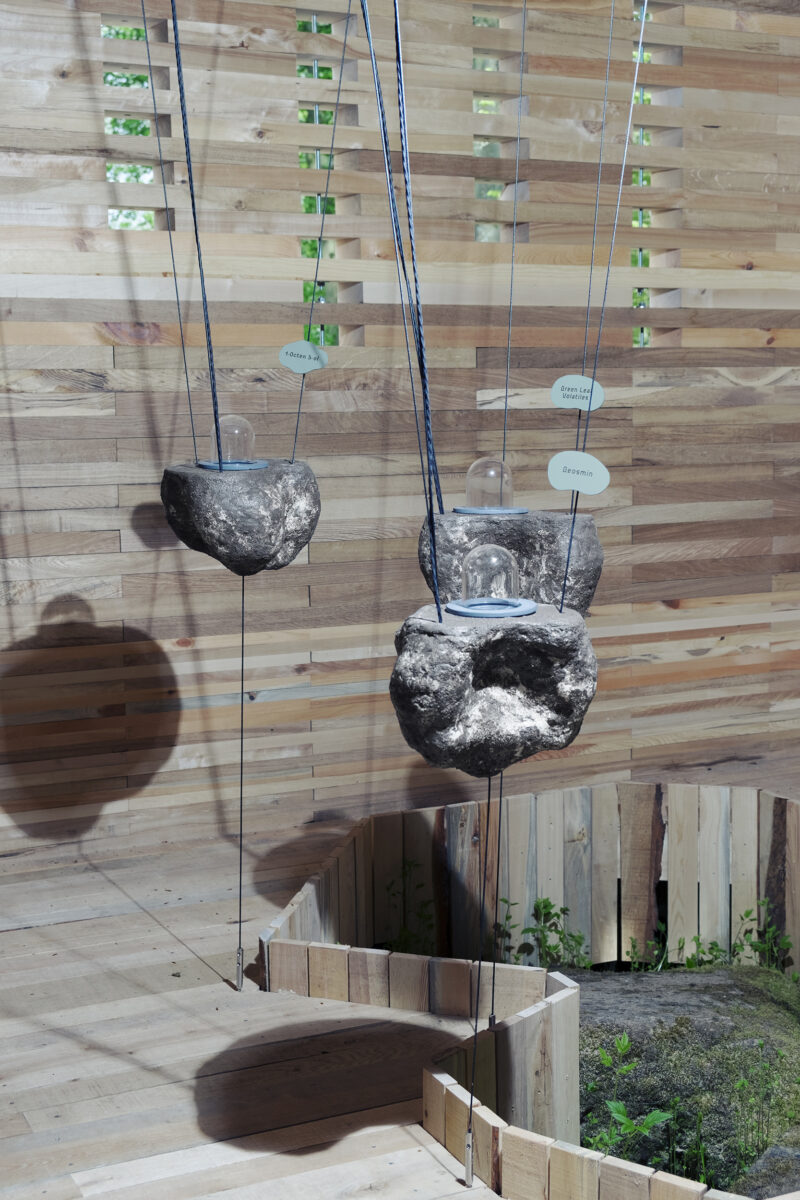 Non-human Communication, 2021, ceramic stones, glass, air diffusers, collection of smells, installation view, Klassik Stiftung, Weimar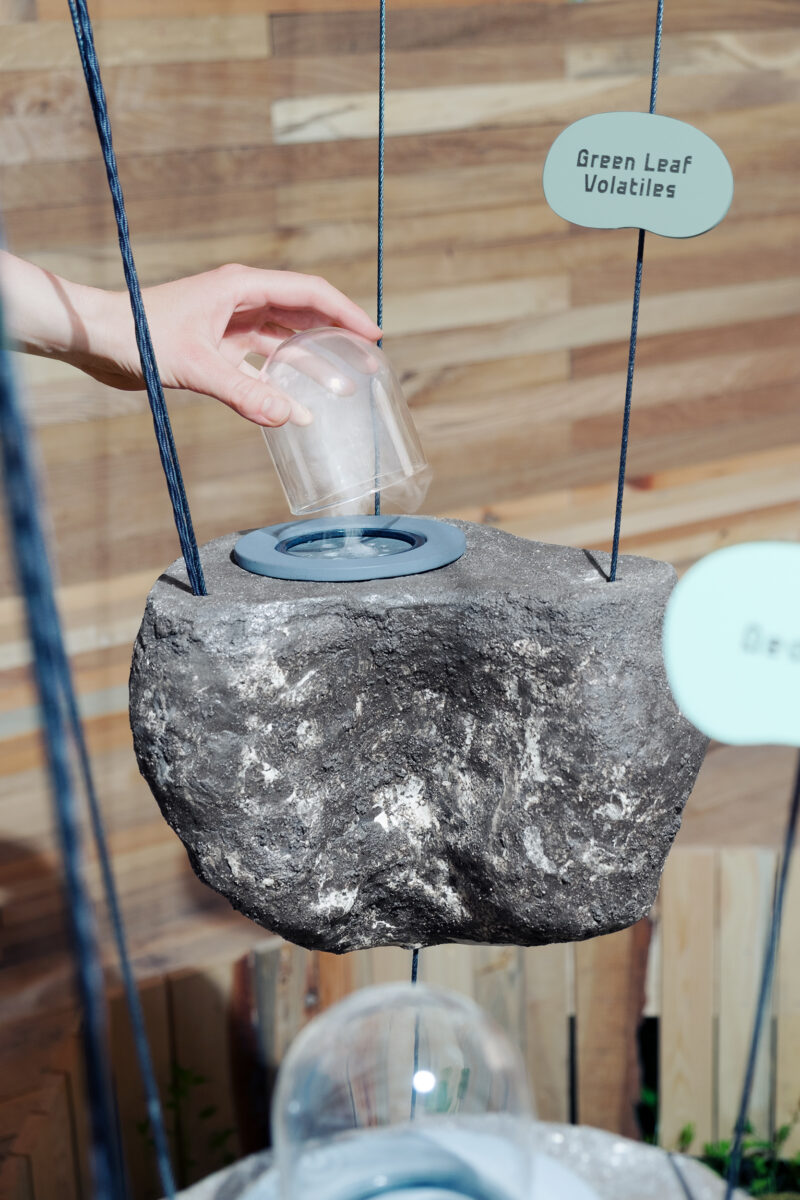 Non-human Communication, 2021, ceramic stones, glass, air diffusers, collection of smells, detail, Klassik Stiftung, Weimar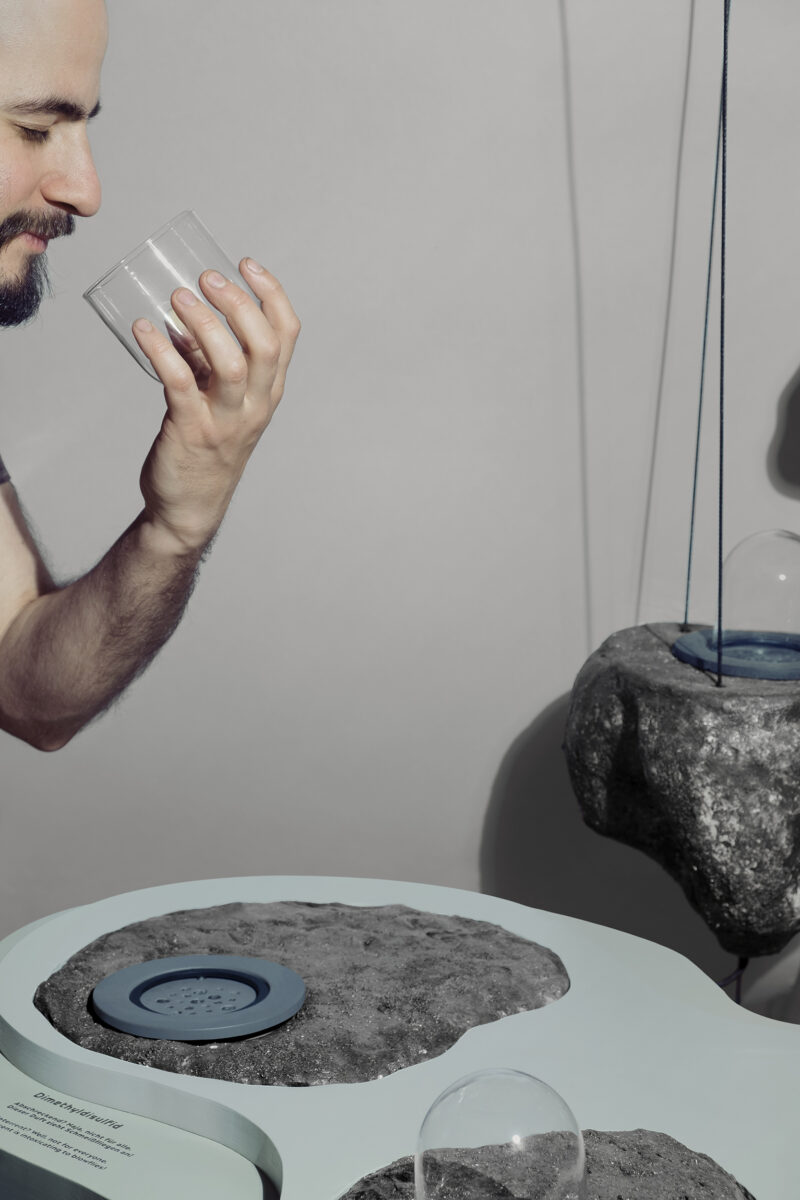 Non-human Communication, 2021, ceramic stones, glass, air diffusers, collection of smells, detail, Klassik Stiftung, Weimar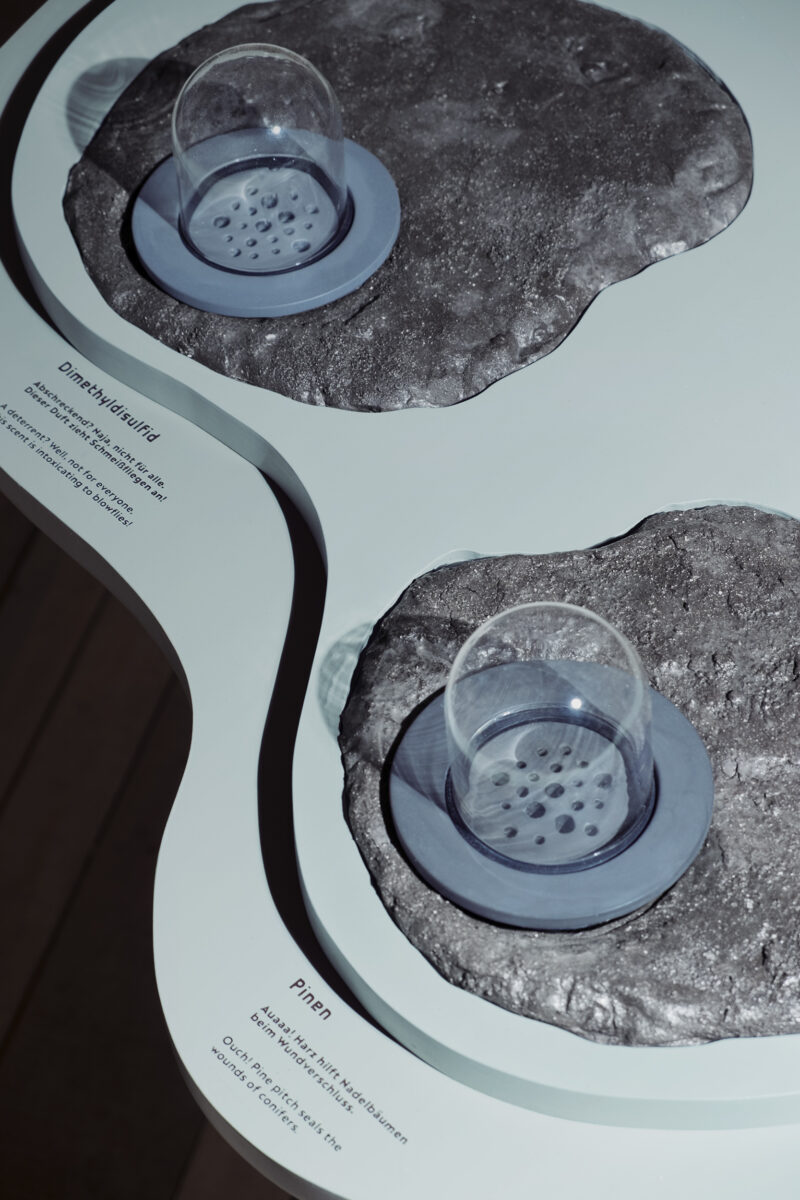 Non-human Communication, 2021, ceramic stones, glass, air diffusers, collection of smells, detail, Klassik Stiftung, Weimar